Robot Love
THE EXPO THAT GETS UNDER YOUR SKIN
ROBOT LOVE IS OVER
THIS WEBSITE AND THE BOOK REMAIN
15 SEPT – 2 DEC 2018
CAMPINA MILK FACTORY, EINDHOVEN, NL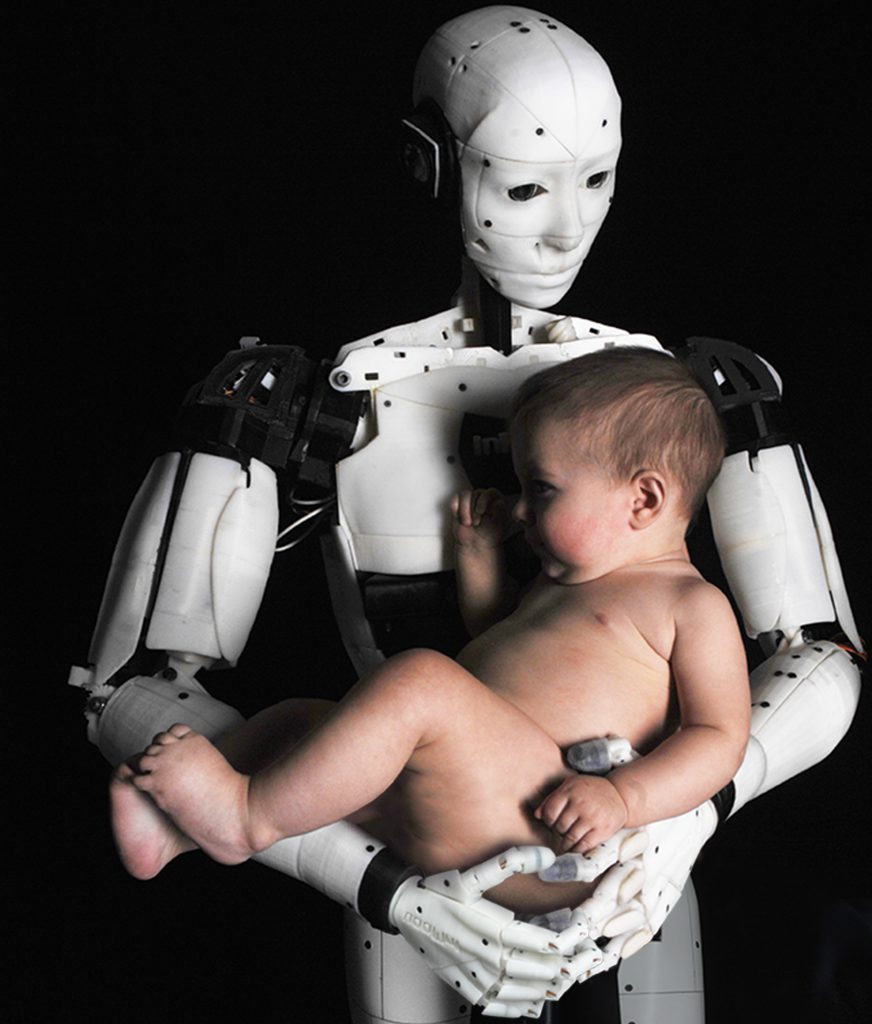 ROBOT LOVE was an exciting EXPO EXPERIENCE. ROBOT LOVE presented a large-scale exhibition of contemporary art, various events, a fascinating education program, the ROBOT LOVE Academy and the ROBOT Café.
Robots have been part of our daily lives for a long time. But how can we accept robots, better still, learn to love? ROBOT LOVE was looking for the bond between humans and robots. Robots and artificial intelligence (AI) must learn and be educated as newcomers. That requires attention, care and especially love.
ROBOT LOVE offered to experience the love of robots. ROBOT LOVE was an up close & personal with robots-experience for everyone with an interest in art, design and technology.
Already more than 60,000 enthusiastic visitors were experiencing ROBOT LOVE at the ROBOT LOVE Embassy during Dutch Design Week 2017.
From 15 September until 2 December 2018, ROBOT LOVE was bursting with impressive works by more than 50 international artists. And a varied program for young and old with many activities: workshops, lectures, debates, tours. The beautifully illustrated and in-depth ROBOT LOVE book will remain, together with the website.
ROBOT LOVE took place at the newest cultural hotspot in Eindhoven, the Melkfabriek on the former Campina site at the Kanaaldijk-Zuid.